Featured Author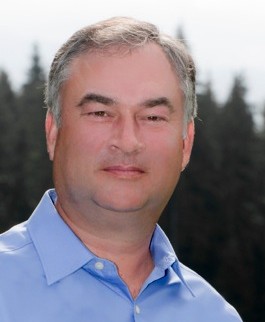 Lawrence Verigin is the author of Dark Seed, an exciting high concept thriller that tackles one of the big issues of our time: GMO foods.
Lawrence masterfully delves into this complex subject with his fast-paced and highly entertaining novel. Readers will be left with the feeling of "OMG, this could really happen!" or "Could this be happening now – right under our noses?"
When he isn't writing, Lawrence enjoys cooking good food and drinking rich red wine. Traveling, reading, running (so he can enjoy the aforementioned food and wine), and golf can sometime divert him from his writing. He and his lovely wife, Diana, live in beautiful North Vancouver, Canada.
Lawrence is currently working on Seed of Control, the sequel to Dark Seed. To learn more, or to purchase Dark Seed, please visit: www.lawrenceverigin.com
Featured Author

John D. Trudel has authored four Thriller novels: God's House, Privacy Wars, Soft Target, and Raven's Run. He had a long career in high-technology, and lives in Oregon and Arizona.
John is an inventor and an instrument rated multiengine pilot. He had a pilot's license before he had a driver's license, built and flew his own radio-controlled aircraft before they were called "drones," and programmed computers before PCs existed.
John's Freedom Writers blog was selected by a Radio Host as one of the "top 8 in the Northwest." It has followers worldwide. His novels entertain, predict world events, and win awards. Thrillers are fiction… until it happens.
See John's website for more. The first chapters of his novels are there too, free. Enjoy, and have a wonderful Christmas season.
Chanticleer Reviews Magazine


Chanticleer Book Reviews & Media is proud to launch our newest tool to help promote Chanticleer Book Review's (CBR's) award winning books and stellar books that we have reviewed.
Read more...

Where is Chanticleer?

Left Coast Crime Scene 2015

PNWA 60th Anniversary Conference

Chanticleer Authors Conference and Awards Banquet