Court intrigue, romance, and adventure combine to create a thoroughly enjoyable medieval saga,

A kaleidoscope account of The Cold War, McCarthyism and Homosexuality, the Viet Nam conflict and the turbulent 60s.
A simple, but brilliant, idea: Use the healing language of metaphor as a therapeutic strategy and a curative approach for
Is Technology our Salvation? An award winning dystopian tale for adults that takes place in the not too distant future.
Read More Reviews
The Cygnus Awards recognize emerging new talent and outstanding works in the genre of Fantasy, Science Fiction, Paranormal, Mythological, and Steampunk fiction. Congratulations to the CYGNUS 2014 Award Winners!

More Contest News
Great writing is the key to being an author, but engaging people is the key to building a readership and a fan base. And with a million plus books hitting the market this year alone, every advantage helps to position you in the publishing world.
More Marketing Tips
Titan Books contracts Cygnus Grand Prize winning author Bennett R. Coles for a 3 book deal for his military SciFi series.
More News
Find out about the latest book deals, book sales, author promotions and goodies, and news from Chanticleer Communty Authors.
More Community News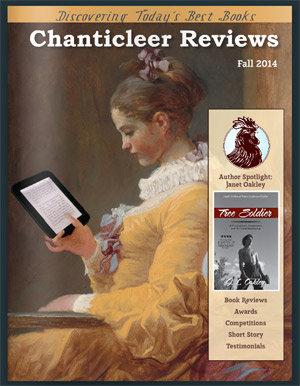 Partner Members & Affiliates
Share it:
Tweet