Featured Author

Pamela Beason lives in the Pacific Northwest, where she writes novels and screenplays and works as a private investigator. When she's not on the job, she explores the natural world on foot or cross-country skis, in her kayak, or underwater scuba diving. She believes that drifting through life is not enough; you have to live it.
Pam is the author of the Neema Mysteries (The Only Witness and The Only Clue); the Summer Westin Mysteries (Endangered, Bear Bait, and Undercurrents); romantic suspense novels Shaken and Call of the Jaguar, and nonfiction titles Save Your Money, Your Sanity, and Our Planet and So You Want to be a PI? She is currently finishing a new YA adventure and a sequel to Shaken.
Pam's writing has won multiple awards, including the Chanticleer Grand Prize and the Daphne du Maurier Award.
Featured Author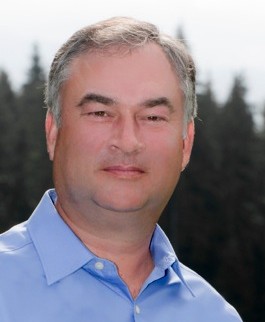 Lawrence Verigin is the author of Dark Seed, an exciting high concept thriller that tackles one of the big issues of our time: GMO foods.
Lawrence masterfully delves into this complex subject with his fast-paced and highly entertaining novel. Readers will be left with the feeling of "OMG, this could really happen!" or "Could this be happening now – right under our noses?"
When he isn't writing, Lawrence enjoys cooking good food and drinking rich red wine. Traveling, reading, running (so he can enjoy the aforementioned food and wine), and golf can sometime divert him from his writing. He and his lovely wife, Diana, live in beautiful North Vancouver, Canada.
Lawrence is currently working on Seed of Control, the sequel to Dark Seed. To learn more, or to purchase Dark Seed, please visit: www.lawrenceverigin.com
Chanticleer Reviews Magazine


Chanticleer Book Reviews & Media is proud to launch our newest tool to help promote Chanticleer Book Review's (CBR's) award winning books and stellar books that we have reviewed.
Read more...

Where is Chanticleer?

Left Coast Crime Scene 2015

PNWA 60th Anniversary Conference

Chanticleer Authors Conference and Awards Banquet