A coming-of-age true story about what happens when you let your kids run feral. Laugh-out-loud hijinks.

Surviving 42 days at sea after being pitchpoled by a monster 100ft. wave in the Southern Ocean. A true adventure
A well-researched expose on the cruel and brutal practices of entertainment marine parks and the fight to protect Orcas.
A classic whodunit reveals a world of secrets of a European sub-culture in love with the Native American past, and
Read More Reviews
Congratulations to the Mystery & Mayhem 2014 Finalists! The official list of the Finalists is posted here. These finalists will compete for the coveted First in Category positions for the M&M Awards and the cash and awards prizes. We are now accepting entries for the 2015 M&M novel competition.

More Contest News
Does your website have these five essential website pillars to be effective for promoting you and your work?
More Marketing Tips
Was Dante Rossetti William Morris's Lancelot? And Jane Morris's wife, his Guinevere? Does life imitate art? Read more about this fairy-tale-come-true story–essentially Arthurian legend come to life. Discover who was the inspiration for "My Fair Lady" in this special Chanticleer blog post.
More News
Book Clubs and Readers Special Offerings
Book Clubs and Readers find out about the latest book deals, book sales, author promotions and goodies, and news from Chanticleer Communty Authors in this special CBR news column just for you!
More Reader Specials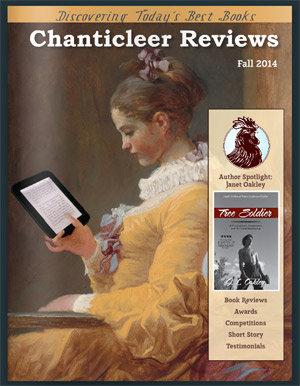 Partner Members & Affiliates
Share it:
Tweet